Zoobe APK

Zoobe is a unique 3D video messaging application for devices running the Android operating system. Based on patented speech recognition technology, the application can record voice and "lip sync" of what has been recorded via an extremely cute avatar, create unique video messages, and share. with friends and relatives via text, email, or social networks like Facebook or Twitter.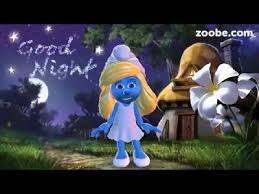 If you've ever seen animated videos containing messages like Talking Tom, Talking Angle, don't miss Zoobe. Because it is both a video messaging utility and an effective entertainment tool, and you can choose a lot of characters in the warehouse of extremely cute cartoon characters available and completely free from Zoobe.
With Zoobe you can send free animated messages to show your love to your loved one or simply send messages of happy birthday, wedding, graduation to all 3D star characters such as Paddington Bear, Papa Smurf, Ryu character from Street Fighter, Ryu from Street Fighter, Maya Bee, Vic Viking, Angela Merkel, bunny, Tyranni and popular and very familiar avatars. Record your voice and watch lovely characters describe your emotions in a unique way. The fun doesn't stop there – explore the Zoobe store to get more world celebrities and add to your own collection.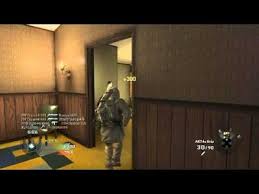 Features
- Choose one of the available characters (30 characters), including 10 famous faces.
- Record your voice and see them react to your mood.
- Bring scenes to life with your own animated background or photo.
- Share creations with friends using messaging apps, Twitter, Facebook, email, and SMS.
- Get creative with Zoobe – the perfect messaging app for special occasions. Use celebrities to send happy birthday, graduation messages, wedding anniversaries on your behalf. Or when you're bored, you can record and watch cute characters "re-enact" your mood. Surely you will be much happier!
- This is a great way for you to express yourself to the people around you.
- When you download Zoobe, you can create and share an unlimited number of videos absolutely free. All the video messages you create work when connected to the internet. In the Zoobe store, you also find both premium and free characters arranged in packages that come with costumes, animations, and animated wallpapers. You can download and use Zoobe for free. However, it also contains some items that require real money. You can disable purchases in the device installer.
- Zoobe apps are available for iOS and Android phones for phones and tablets. Note, the videos you create and share for viewing on mobile devices, laptops, and even PCs.
- You can download and use Zoobe regularly with your Play Store account or without any additional registration. In the event of a subsequent version, the user's account will be tracked to the content, so you are assured that you will not lose the video or be able to access the video from another device.
- Every time you create a video, you get a link to share it with others. Anyone you share the link with can watch the video. This means your video is safe when sending messages, greetings, etc. The links are valid for a period of 14 days, so you save in your phone the videos if you want to keep them forever.
- After you create the video, you can preview the low-quality video. After a few seconds, you will also see a full-screen icon, allowing you to put together the full quality video. Please note that shared and downloaded videos always use the best quality!
- Zoobe application uses the "change voice" feature to make your voice like an animated character. Adjust the level, use the right recording button. You can make the voice higher, lower or medium. You can improve the quality of the recording by speaking close to the phone and avoiding noisy environments.
- Each video you create will appear at the top of your "My Videos" list, along with a title, date, and location. Simply tap on the video to watch, share, send or save on the phone. Note that although you can choose to preview a low-quality video on your phone, the shared video will always be of high quality.