Gacha Life APK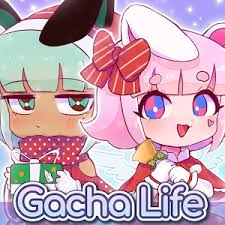 The anime-style Gacha Life game will take you into a different world. In the game, you can create a unique story for each character by Creating costumes, hairstyles, weapons, exploring different areas such as towns, schools, talking to NPC to learn more about their lives. Besides, in Gacha Life you can also chat, role-playing with players around the globe, around the world. You can meet and chat with stories about their lives.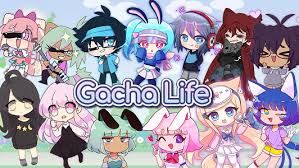 Features
Dress up the character with the latest fashion styles. Combine hundreds of costumes, weapons, hats, and more. The game currently has 20 different characters.
Customize the look as you like. Change hairstyle, eyes, mouth …
Items, shapes, and other features you've never seen in Gacha Studio and Gachaverse for iOS.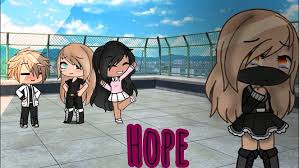 How to play
Step 1: After installing and opening the game, at the interface of Gacha Life, people will click on any position on the screen to be able to start playing.
Step 2: Here there will be instructions for beginners, you press the arrow button to view the annotation pages in turn and click Skip to exit this section.
Step 3: First, we will choose the character we want to create a style in the Character Slots section.
Step 4: To be able to change the character, outfit, hairstyle, time accessories, we will click on the Dress Up section.
Step 5: If you want to change another character, click the Presets section, there will be 52 pages with many different characters that you can freely choose.
Step 6: In the Body & Poses section, we will be allowed to change the gender, height, skin color, … of the character.
Step 7: To change the hairstyle and hair color for your character, click on the Hairstyles section.
Step 8: With Eyes & Face, you can change the shape of eyes, lips, eyebrows, eye colors, … for your character.
Step 9: Clothes is an item that we can freely change costumes for our characters with shirt, skirt, socks, shoes, sleeves,…
Step 10: If you want to add accessories such as hats, capes, tails, necklaces, … for the character, click on Other.
Step 11: The Props feature will help us to freely choose the weapons for anime characters.
Step 12: After you have customized the character with your own style, please return to the main interface of the game to explore more different features. With Life Mode, our characters will be taken to different locations and talk more with the NPC to learn more about this game.
Step 13: There are also 8 mini-games integrated into Game Mode, so everyone can feel free to play this game without getting bored. With each small game, there will be many other challenges and poison will become increasingly difficult.