Assassin's Creed Identity APK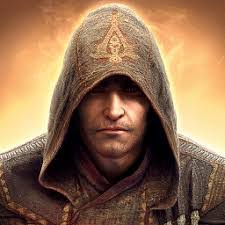 Download Assassin's Creed Identity APK
Assassin's Creed Identity is a unique role-playing action game. In this game, you have a multitude of different abilities: being able to run, jump, climb and experience the great thrill, complete hundreds of missions and scenarios. The game allows players to customize their assassin from four classes: Berserker combat-oriented, invisibility Shadow Blade, almighty Trickster and agile Thief; Choose a weapon for your assassin and change his outfit at will.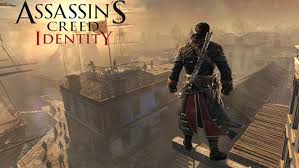 Features
Before participating in battles, you can choose weapons, change costumes for your character. Game for gamers to immerse themselves into the vast open-world environment, shoulder the task of fighting the bad side. Can move freely, can use the Hidden Blade to take down the enemy silently, or use melee skills and specific tactics like smoke bombs to easily surface the danger when being defeated by the opponent detect.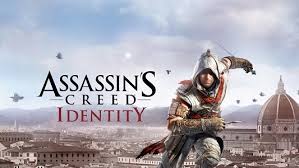 Customize your assassin from four classes: Berserker combat-oriented, Shadow Blade stealth, almighty Trickster, and agile Thief. Each class has its own set of skills and perks, like Splinter Bomb and attack upgrades for Berserker and Smoke Bomb, which can be unlocked via skill points and currency at the skill tab. Skill points earned by leveling up and using enough skill points will open a new Skill Level for each class, for a total of four Levels. Each Assassin can have both main and sub-classes, with sub-classes. unlocked via currency. It is also possible to unlock multiple Assassins through currency, although Inventory is shared among Assassins. In the inventory tab, it can be equipped with Sword, Chest Armor, Pauldrons, Hidden Blades, Leggings, Badges, Acceleration and Costumes. Items can be purchased in the store, earned in the game, or created using Blueprints at the Forge tab and provide increased player stats. Costumes can be obtained through Achievements or in-store purchases, and provide buffs and other visual appearances for Assassin equipped.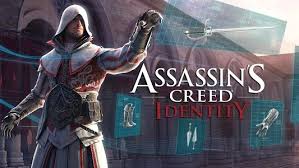 The abilities of the character you can train to become more proficient through real battle.
The graphics of the game are very beautiful and smoothly combined with vivid sounds.
Every place you visit will be an open map for you to explore: Santa Croce area in Florence, Colosseum area in Rome, …
This game is available in multiple languages: English, French, Italian, German, Spanish, Russian, Brazilian, Japanese, and Korean.
How to play
After downloading the game Assassin's Creed Identity you can fully participate in the fierce battle. Mechanism of control in the game will be integrated right on the screen and gamers just touch and swipe to move and attack the enemy.