Homescapes APK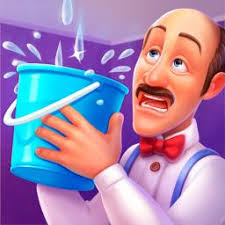 Homescapes for Android is a match-3 style puzzle game that combines interior decoration extremely nicely. If you've ever loved Playrix's Gardenscapes, you definitely can't miss Homescapes for Android.
Basically, you will be transformed into Austin with the task of building and refurbishing the shabby mansion facing the risk of being sold to cover life. You will begin the process of renovating the house from the smallest things like painting the walls, changing the tables and chairs, changing the carpet, re-tiling, etc. to cleaning the house and buying more advanced furniture. Best.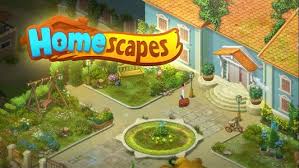 However, as mentioned, it is only a factor that creates newness in the playing process, and you will still enjoy Homescapes with classic gameplay. With the breaking of the bricks by placing at least 3 blocks of the same color in a line, there does not seem to be much difference compared to the games of the same genre. The same is true for the auxiliary blocks, which are still cluster bombs by region, column and color. A little new is probably the appearance of the aircraft auxiliary block is made up of 4 blocks of the same color arranged in a square. After each win screen, you will earn a star and a certain amount of gold, which will help you perfect your changing needs in furniture and manipulations.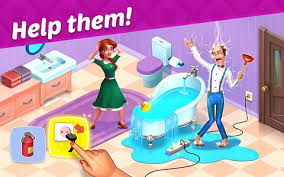 A game with classic gameplay but with a very fresh and lively context, what are you waiting for without enjoying them as an entertainment tool after a tiring working day? Download this attractive game for free on the Appstore/Google Play and immediately complete a villa for yourself!
Features
- Unique gameplay: help Austin renovate the house by swapping positions and combining objects.
- Interior design: Players will decide the beauty of the house.
- Many exciting match-3 puzzle levels: Countless fun, including booster, a unique explosive combination.
- A beautiful and large mansion: Discover all the secrets hidden in it.
- Great characters: Track their lives and interact with others in the in-game social network.
- Adorable pets: Meet a mischievous cat with fluffy fur.
- Inviting friends on Facebook helps you create a cozy atmosphere in the house