Happy Chick APK

Download Happy Chick 5.4 APK
Download Happy Chick 4.2 APK
Happy Chick is a simulator that helps you play games from over 18 different old game systems on the device of their choice. The application is designed to be easy to use and complete with a number of fully customizable features. Games from the '90s are gathered here, so anyone who wants a chance to revisit some of their favorite games can find it here. This application is capable of simulating any platform you can imagine.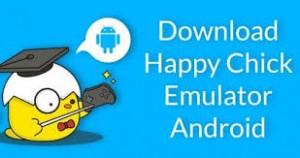 Features
Happy Chick APK helps you rediscover the feeling of previous games, you can play classic games and relive your favorite games from other platforms directly on Android.
You can download the game for any device, most devices are compatible with this application.
You can download games directly from its catalog, so you don't have to use a separate tool to download even inactive files. When searching for a game, you will get a long list of options. Before you start downloading, you can see what its platform is, then you will know for sure that you are downloading the right game. You can adjust the screen and play with the controls on the screen or with any controller by connecting via Bluetooth.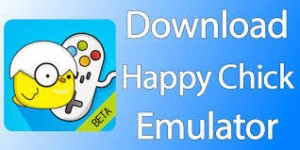 You can play live or download games through your own servers to play whenever, even without an internet connection.
Most likely when you first install, the application will be in Chinese, if you need to change to your language, go to Manage on the bottom bar, then Install and Language to select the language you need.
The PLAY tab in the menu below gives you access to a list of local games. In addition, the Fight sub-menu has a list of titles with the number of connected gamers. When clicking on a title, you will enter a lobby where you can be organized with other participants through chatting or creating your own open games. You can play games anytime, anywhere, at school, in the office, on a train … Play on the LAN without a wifi connection.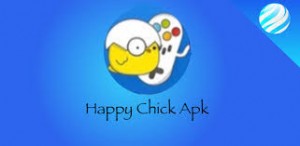 Happy Chick is compatible with game controllers on Android devices, there's no button mapping button, just play! If your operating system is not Android, you are free to set up your own button map.
How to play
Happy Chick APK will be a little difficult for new users, maybe it's difficult for you because the start page is quite complicated with some banners and options in random languages. Don't worry about this, just go to the Directory to find the list of familiar emulators along with the number of games for that console that are ready to download. When you're on the page for the emulator and game of your choice, just press Get and it'll download locally, you can also upload your own file in case it doesn't work or you have a session. Another copy to share.
When you start the game, the emulator will launch and you can play without restrictions. If you want to end the game, you can press Home and it will take you to a submenu from which you can return to the main menu, record your game and make general or specific adjustments to the device. be simulated.