Dragon City APK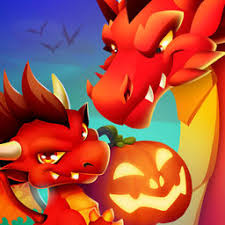 Dragon City is an interesting simulation game called "Dragon City", provided completely free on Android devices.
In Dragon City Mobile, the player's task is to build and decorate a mysterious and striking dragon city. Let's raise dragons and hatch eggs to breed, creating new and unique types of dragons.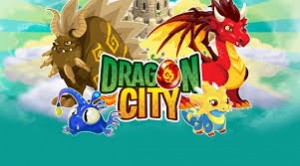 After that, you will continue to feed the dragons, assist them in the process of growth and training to grow the dragon, ready for the immediate battle. Customize your army of dragons and join the fights with opponents from around the world!
Features
- More than 100 different species of dragons to choose from. A few more new dragons are added to Dragon City Mobile every week.
- Build a beautiful and majestic dragon city with countless farms, special constructions, and eye-catching decorations.
- Join an online battle with thousands of players and their dragon army, from all over the world.
- Hybrid and combine into 10 new species of dragons: Terra, Flame, Sea, Nature, Electric, Ice, Metal, Dark, Legend and Pure!
- More than 160 goals to complete.
- Experience dynamic graphics extremely lovely and eye-catching.
- Invite and help your Facebook friends by sending gifts. Sharing is the way to help them.
How to play
Nurture your dragon's plants: if you feed them, they will grow, and of course, increase their power level, then they will become healthy, and become an energetic creature. Also if you take good care of the dragons on the player's farm will have the opportunity to make more friends, and get more resources such as gold, gems…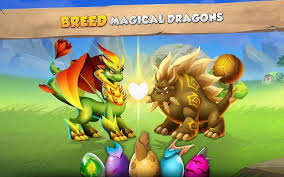 Worthwhile habitat before you start building: when you're in the early stages, players should focus their efforts on building additional habitats like Flame, Sea, and Nature to have more options for dragons.
Invest in the farm. The more you focus your initial resources on building more farms, the better there will be for gamers to increase the number of dragons. And when you level up, players can build larger farms, or improve them better. And certainly, these farms will always be the place to create economic resources for you, helping players enhance the strength of their warriors.
Mining vacant land Besides performing the work inside the player's area. You can also exploit the vacant land. Just click on any item (bush, tree, or stone), and the player can exploit the vacant land. To do that, gamers have to spend a certain amount of money but it is worth investing because it will increase the number of warriors that only cost a little of your experience.
Experiment with dragon reproduction.
Master the way to fight Try to create a balance between teams, including between different types of dragons.
Collect gems without spending money.