Bus Simulator: Ultimate APK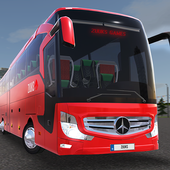 Bus Simulator: Ultimate is a simulation game created by Zuuks Games. The game allows players to travel around cities based on real-life locations. They can get different types of buses along the way.
Bus Simulator: Ultimate is unlike any other driving game you have ever played. Instead of rocking all the way, waving around every street in the city, performing daring chases with the police, this game will turn you into a true bus driver. Your task is to transport passengers to the required place and ensure the safety of passengers.
The game emphasizes realism despite the technical limitations of mobile devices. The game provides an authentic experience from driving to managing bus group branches. It gives players a bus driving simulation experience. The main goal is to establish the largest bus company in the world. Driving a bus from one point to another in real life is not just simple. Drivers must ensure the safety of their passengers. They must also arrive at the right time. Stress and traffic are common barriers that bus drivers face daily.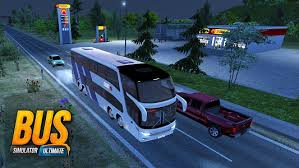 The game comes with 13 buses to collect. Each bus has a complex and practical interior. The bus has an authentic but simple control. It has brakes and acceleration, a steering wheel, tilt switch, gear shift, windshield wiper, horn, turn indicator light, microphone, and door switch. They can check how fast the bus goes with a speedometer. The gear shift can be switched to the Drive or Slope position. Players must follow traffic rules like in real life. They can also expect challenges such as traffic and weather.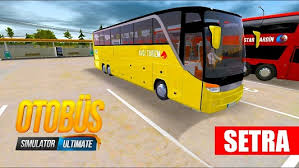 Players can open more than 250 radio stations. Buses also create realistic sound effects. The game has completely realistic routes. Players have the opportunity to explore places like Azerbaijan, Brazil, France, Germany, Italy, Netherlands, Russia, Spain, Turkey, and the United States. They explore the actual city map by their bus, along with the pick-up. The passengers are programmed with Social and Realistic Reactions. This will test the wisdom and patience of the player when traveling with passengers. Some passengers may leave a review for the player if they do their job well. Players can travel through locations such as Highway Toll and the rest area. Players can set up various bus offices around the world and expand business globally. The game has a function of Pause and Camera Angle. Players can take breaks and change their perspectives.
Features
- You will be able to have offices in many parts of the world.
- Passenger system will provide social and practical responses.
- 13 awesome buses.
- Passengers can review you.
- Realistic furniture.
- More than 250 radio stations.
- Freeway.
- Rest area.
- Realistic traffic system.
- Realistic weather.
- Realistic bus sound effects.
- Easy controls (tilt, button, or steering wheel).
- Support more than 25 languages.
As a game that emphasizes traffic safety and a working attitude in life, this game taught me a lot about driving rules. Although not able to bring the excitement like street racing games, but download Bus Simulator game still ensures the entertainment and education of people involved in traffic.