TikTok APK

TikTok is a social network that allows users to create short videos, edit them with music and special effects, and then share videos with an in-app account. TikTok is the world's most downloaded app in the first quarter of 2018 and is also the fastest growing app in the world.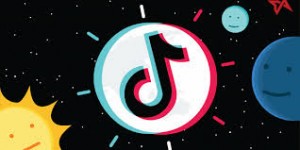 TikTok provides a set of tools that allow anyone with a smartphone to easily create a 15-second clip, bearing the impression of individual creativity. The toolkit includes an extensive library of background music and various image filters. At the same time, the application also provides a button to hold the phone, allowing users to both record clips and answer calls.
Many clips on the app have become a trend thanks to creative performances. Not only received the response of young people, a series of popular stars such as actor Lee Jong Suk, handsome male Nam Joo Hyuk, powerful Black Pink girls from the YG family, and many famous males and female artists Vbiz also participated in posting lovely clips following this trend.
In different countries, TikTok has to change to suit the users of each market. For example, face painting was added to suit Indonesian users, or K-POP videos to appeal to the Korean market.
Features
- Tik Tok allows people to create their own videos of all genres: dance, free dance, performance …
- Tik Tok integrates a myriad of special effects, music, and stickers with AI technology, bringing video to life through the use of body motion recognition software.
How to use
After downloading the Tik Tok application, you open up and choose to register Tik Tok with your Facebook account, Google account, or mobile phone number.
The Tik Tok app main page will provide customized community-created videos organized for your reference.
To create a video, select the plus symbol (+).
Then select the song to merge into the video by clicking Add audio. Here are the trending songs for you to choose according to each topic, or the most trending songs on Tik Tok. You can also click on each song to listen to it. If it feels right, you can check the song. When you have selected the audio, you can customize the clip speed, filter, timer …
After completing the basic settings, you press the middle button "Touch or hold". At this time, the video recording interface will appear. After the recording is completed, you can click the checkmark to create a video
After adjusting the parameters, you can select "Next" to upload the video. Here you can add a status, hashtag, or tag your friends' names, customize privacy …
After you finish, click "Post" or share on social networks (Youtube, Facebook). Good luck.