PS4 Remote Play APK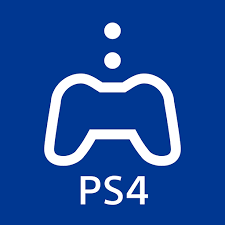 PS4 Remote Play APK is an application that helps you access PS4 via Wi-Fi quickly. With this app, you can conveniently play PS4 on your mobile device, use the controller and join voice chat using the microphone.
Features
PS4 Remote Play APK helps you display the PS4 screen on a mobile device, you can use the on-screen controller on your mobile device to control PS4. Join voice chats using the microphone on your mobile device and use the keyboard on your mobile device to enter text on PS4.
This application is compatible with most devices, such as mobile devices with Android 5.0 or higher, a PlayStation 4 system with the latest version of the system software, accounts for PlayStation Network, Internet access high speed (home Wi-Fi network), Xperia smartphones, and tablets that support DUALSHOCK 4, the Google Pixel 3 Series.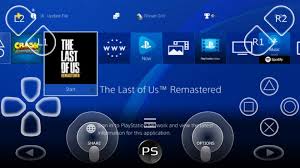 Note for iPhone devices that want to play PS4 games through this app must be updated to iOS 12.1 or later and PS4 must also update to firmware version 6.50 to support streaming video and audio to iPhone, controlling buttons Press on the touch screen of the phone. Those who are using PS4 hack to play will not be able to use this function. Dualshock 4 controller also can not connect directly to the iPhone unless the device has been jailbroken, so the game can only be controlled by a touch screen only. After downloading the application, log in to your PS Network account to connect to the PS4 or the application will automatically find your console via the internet after about 1 minute, or you can adjust it right on the PS4 to register for The phone can be found by going to the menu: Settings / Remote Play Connection Settings / Add Device and enter the 8 digits that the PS4 gives the iPhone will connect immediately.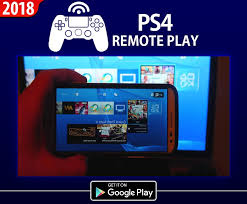 However, this application also has some limitations such as This application may not be compatible with some games, this application may not work properly on unverified devices. This application cannot be used over a mobile network.
The app is available for free, but you can't find it on Google Play, if you want to download this app, you need to download the APK file elsewhere. Finding an app on the web is time-consuming and sometimes you still download files that don't contain the content you need or find broken links, so download this app at this site to make sure Good version and quality.
This app doesn't require your device to be rooted, so you can download and install apps for rooted devices.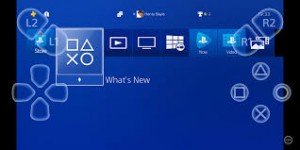 The manufacturer is always updated to improve and upgrade the version to suit the requirements of the user, if there are any requirements for the application, you can contact the manufacturer to promptly fix an additional.
How to play
PS4 Remote Play APK is simple to use. As long as you download and install this app then you can play PS4 easily. This application helps you entertain very effectively, this is one of the applications that have been selected on our website, you can use and recommend it to others. Have a nice time playing with PS4.