Sports News APK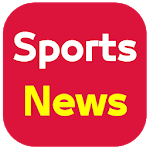 Sports News is a newspaper reader application that gives users the most complete information about world football, sports tournaments, complete, accurate, and convenient giving you the opportunity to update the news one a Very compact way from the comfort of your own phone or tablet. The application is designed with a beautiful interface that makes it easy to use for users as a plus for Sports News.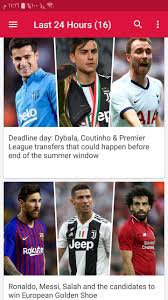 This is an app that selects the latest news from the most reputable sports news sites, so you absolutely believe that the information we give is accurate. At the same time, you will not need to spend a lot of time searching for sports information that you know on social networking sites because we will cover everything you want.
The menu button located on the left is all you need to start using Sports News and be informed about all the sports news around you. You can also access this menu by swiping your finger from the left part of the screen to the right.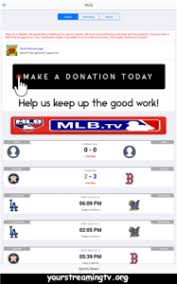 Features
Sports News is an app exclusively for those who love and want to get accurate information about world sports. With this application, you will not miss any of the hot news that the world is happening. Because of the unique attractive features that not any application has created a trust for users such as:
- Here you will read all the news about Football, Basketball, Golf, Hockey, Tennis, Cricket, Rugby, Baseball, Volleyball .. All the news are varied, many hot categories. with the latest news from major sports newspapers.
- The information will be provided fully, timely, most accurate for users so you can know the hottest information.
- Ability to transfer content without returning to the list
- Design reading news, watching videos simple, beautiful, and most convenient.
- Easily share article information while supporting multiple reading modes. There are several points to using this application easily:
- If you read a text once online, you will be able to read it offline next time.
- If you want to save an image, click on it. Save button at the bottom left of the library.
- If you are looking for special topics, use the search engine.
How to use
After downloading the application, simply by tapping on the screen, you can own all the latest and hottest information about world sports. You will no longer have to worry about missing out on the chance to know something.