PdaNet APK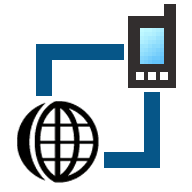 Pdanet APK is software used to create a modem right on your device. When you go far away without wifi, you can use this application to share the connection from your device to other devices, to your computer. The access speed of the connection from this application is quite fast and the software does not require root before use.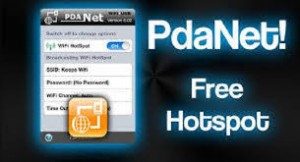 Features
Pdanet APK helps you connect to the internet for computers and other devices without wifi, just download the application to your computer and you can use it to share the internet as a modem. When you have to move to a place without an internet connection that you are urgently needed to work, to send mail, send documents to your boss or necessary things, this is an extremely useful application for you.
This is an application for most mobile devices such as WinMobile, and iPhone, Android …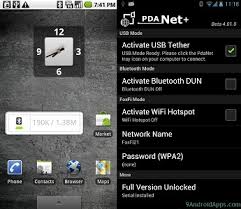 This application does not require Root to use, so you do not have to download the application to root the device and you do not worry about it losing warranty, or preventing you from updating to new versions of applications. other.
This application does not require too complicated setup on the device, so it can be used easily, for everyone of all ages.
FoxFi / WiFi access point mode (old): The original WiFi Hotspot feature is still in a separate FoxFi application if you need it. This feature has been deactivated on newer phones due to operator updates. The WiFi Direct access point can solve a number of problems, but it is not intended to support game, TV, or TV streaming devices.
USB mode works on almost all Android phones, allowing connection from Windows or Mac. In addition, there is a "WiFi Sharing" feature that turns Windows into a WiFi Access Point for you to share PdaNet Internet with other devices.
Bluetooth mode is now obsolete and you should instead use WiFi Direct Hotspot. Bluetooth mode may be turned off in future updates.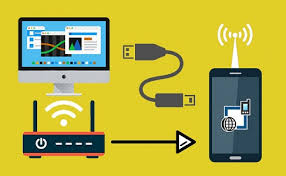 This application depends on the type of data plan you have for your device. There are 4 types of data packages:
- Limited or unlimited data plan: does not allow you to enable the mobile hotspot feature on your phone.
- Unlimited data plan and you can turn on mobile hotspots from your phone to use. But hotspot usage is "measured" compared to the limit (say 5G / month).
- Unlimited data plans and you can enable mobile hotspots from your phone with unlimited LTE usage and no economical cap.
- The data plan is limited and it allows you to enable mobile hotspots from your phone. The use of mobile hotspots comes with the same packet limit.
You can name and create passwords for generated wifi networks, assign access rights to any device.
How to play
Pdanet APK just downloads and install it on your device. After installation is complete, the software icon will appear in the system tray and your phone will be installed. Now you will open the application and broadcast wifi to other devices.