LiveMe APK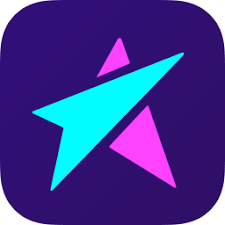 LiveMe is a social network that allows users to connect quickly and easily. Moreover, you can also earn virtual goods that can be redeemed for prizes, rewards, and cash. You can broadcast live on mobile devices, message, video call for people, share what they are doing,…
Features
The live broadcast application so you can share what you are doing with many people on the application. People can watch live and comment on what you are doing, be it sending emoticons, congratulations or encouragement depending on your situation. Live streaming lets you showcase the products you sell or sell at a low price so people know and buy.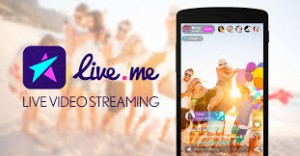 Easily make friends with people in your area and other countries around the world with very simple steps. You can make friends and chat with anyone, including celebrities or follow the information about them. Connecting like this will help your community of friends wider, through which you will learn more interesting things that they share.
You can look at other people's profiles to see who has the same interests as you, who is right for you, and make friends chat with.
The application provides videos with many interesting genres such as sports, feature films, beauty, health, psychology… countless videos with different content created by users or in other channels.
You can share your moments, memories along with photos, videos, clips of sharing your mood for everyone to know or let you save and later look back they will see a glorious time. When your friends see what you post on the wall, they will interact with you through icons or text…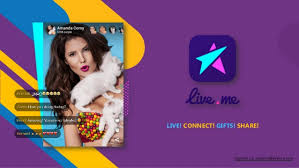 Join millions of users around the world and performers who share their talents or you can start your channel, build a group of fans, collect virtual gifts.
You can create groups to interact with people with similar interests, where you can share what you care about and people will interact with you through that share. For example, you create or join a food industry group, which will be all of those who love or care about food, they will share recipes or food-related stories. You will be adding more things about that field or you can make friends and meet them.
You can connect and share information with friends from other social networks like Facebook, Twitter, Instagram, YouTube, and more.
The app is completely free to download and use the services in it so it will save a lot of money for you.
The LiveMe app is compatible with most Android and IOS devices, so you can easily use it anywhere, anytime you want.
The app supports many different languages ​​to help you easily translate another language into your language to understand the content on it.