Kingroot APK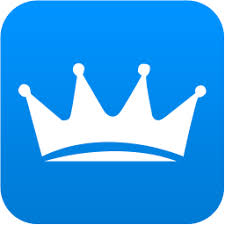 KingRoot is an application capable of rooting, unrooting directly, removing applications, turning applications on and off, managing root permissions on devices running Android operating system without the help of a computer, helping users Androdi rooting is less complicated and hassle-free. Is an application developed in China from 2011 to now but has an additional version in English so users can download and use for free for Android phones. Currently this application more and more versions are upgraded with more advanced features. This app is an application that supports users to easily Root Android phones with simple mouse clicks.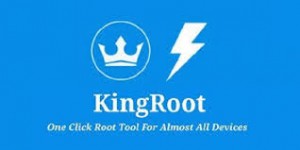 During the process of downloading the KingRoot app to use and install, users can Root their Android phone simply and quickly, after Root is complete you can customize the interface or settings to suit its intended use. Currently, KingRoot latest version can run on most Android devices, in brands like Samsung, HTC, Huawei, … without requiring too high an operating system version.
Features:
It supports rooting Android phones efficiently and professionally, compatible with most current Android phones such as Samsung, Oppo, Zenfone or LG, HTC,…
This allows rooting Android phones with just a few mouse clicks, rooting at a fast speed and helping you unlock many phone features like customizing the interface or installing applications that only run on rooted devices.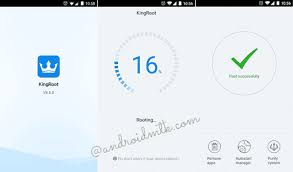 Master the features of the device: KingRoot gives users control and can do more on their phones.
Currently there are many applications that can root devices to use Android but must be installed on the computer, particularly with KingRoot, users do not need to install via computer, you just need to install and use. on his phone.
Root machine can help adjust the clock and voltage for the CPU to speed up processing or save battery, adding features that the device does not support by default. After rooting, the user can also completely remove the applications that are pre-installed on the smartphone that you never use to save memory and improve speed.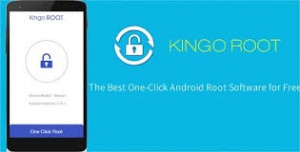 Manufacturers never recommend or give any user a way to root their phone, rooting is developed by outside developers. The biggest risk of rooting your Android phone is that you lose warranty because when rooting your phone, it can lead to errors due to software conflicts with each other, and certainly, the manufacturer is not responsible for that.
How to use
After installing the KingRoot application successfully but you do not know how to root your device, please refer to our guide.
- Step 1: Download the latest KingRoot software to your android device.
- Step 2: Open the application and let it start, the application will automatically check if the current version in use is the latest version. If not, you can download another version.
- Step 3: The test can take up to almost 1 minute to check the parameters and name of your device. After a successful test, the device screen will display information about the device name as well as the operating system version you are using.
- Step 4: The test is complete, the application interface will ask if you want to Root your device or not? If so, select the Start Root command.
- Step 5: Follow the Root process with the process shown in the application interface, this process can take up to several minutes. As soon as it is 100%, the screen will display the message Root Successfully.
After successful rooting, you can master your device, the entire settings and arrangements on the device will be decided by you easily.