Home Street APK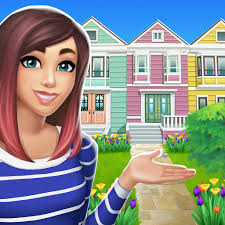 Home Street game is a fun and exciting life simulation game, where players can freely build and design their dream home, make friends and experience a colorful life.
Do you like design games and want to build your own home? Download the game now Home Street Supersolid brings users home decoration games combining real-life simulation games where you can build your dream home, become the person you want to live, and live in a world full of surprises! Design the dream world in the perfect town, live next to friendly neighbors and create your own story with Home Street!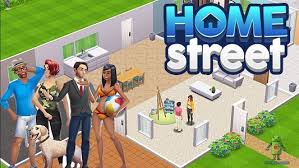 Home Street – The Home Design Game is aimed at people who already own or are thinking of buying a home. Players are free to decorate, shop, and place items in the house comfortably. The game has beautiful 3D graphics and diverse furniture systems.
Gamers have a wide choice from simple furniture to high-end products. In addition, you can also learn a lot about the placement and design of other players.
"Real design game, based on your own calculations to make decisions. In general, the game is good and for those who want to design houses."
Design your own and free life to become an expert in your favorite field: Painters, musicians, bakers, fashion designers, and more!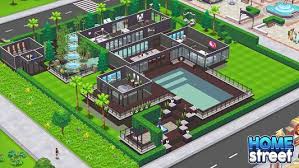 In addition to building a home, players can choose their talents, turn them into a profession to generate income, win prizes and improve skills.
Features
- Home Street is unlike any other game, players can create characters and customize the effects to match their appearance.
- Character design with face, eye color, hairstyle, makeup, different body shapes, and more.
- Design your own clothes, help you perfect your style, and create loads of gorgeous clothes. There are many different options!
- Build a town with thousands of residents so you can chat with them (Level 10).
- The events are constantly introduced with many items and costumes designed with many new and interesting topics!
- Experience an exciting life simulation game and help your friends decorate their homes.
How to play
Use mouse to play
Create a dream home, start a new life in a friendly neighborhood, create your own story, start a "career" in designing and decorating your home now! Download Home Street for free and enjoy the new world today!