HAGO APK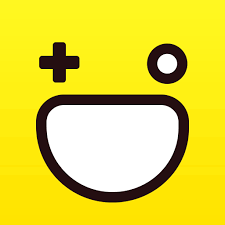 Download HAGO 3.36.6 APK
Download HAGO 3.40.2 APK
HAGO is a social networking application that allows people from different countries around the world to interact with each other with attractive mini-games that are very popular.
Hago is a popular entertainment social network that allows people to make friends online and chat via text or voice. You can join any chat channel, then you can make friends and play games together. The Hago social networking app helps you make new friends from around the world, play and chat with them. This application will help you access a collection of minigames and play directly with your friends. The game genre in the Hago game belongs to many different game genres.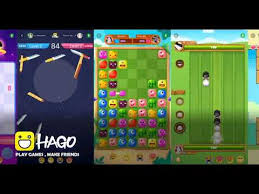 From action games, intelligence, to simple game genres. Every Hago game has interesting, engaging, and engaging characteristics that engage players in highly competitive competitions. Each game has a maximum playing time of 3 minutes. It can be said that Hago is gradually becoming an indispensable spiritual dish for everyone after hard work and studying hours.
Features
Make new friends: Millions of users are online at the same time. You can make friends with people from all over the app.
Voice chat: Start a voice chat with new friends from around the world and together you can sing a song or talk about interesting things!
Challenges: Play games, join exciting battles, connect directly with gamers from different locations. Get into the PK battle, Hago allows you to have fun while chatting with friends.
In Hago's list of minigames, the most common is Sheep Fighting, which is simply two players leading their sheep and trying to overwhelm their sheep compared to the opponent. Or classic XO games, Phi Dao games … All are very simple, just look at the interface of the game, users will be able to play without instructions. Hago offers up to 23 different games, each with its own appeal designed with vivid, cute colors; Therefore suitable for all ages, gender.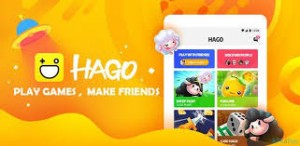 Hago has a large community of friends. Unlike normal mini-games, on Hago, you do not play games alone, but a friend is randomly selected to be your opponent. Both of you will win together on the selected game, especially when playing both games can interact and chat with each other via emoticons or voice chat features with sound through the microphone icon.
Hago is the name of an application that provides simple mini-games with high entertainment properties and supports the ability to connect and make online friends easily interact via text or voice. With Hago, when you join any game, the system will randomly select another player of the same age to play at the same time while playing both people can talk, express feelings of yourself. At the end of the stage, there will be a loser and a winner, ranked on the score from here 2 you can invite each other to play or send friend requests, send chat messages if you want