Firefox APK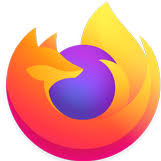 Firefox APK, one of the most popular web browsers, along with Google Chrome, is also currently available for Android devices. This app gives you a lot of benefits to using it as your default browser on your phone or tablet. Experience fast, smart, and personalized, this is the first independent browser made by Mozilla. Upgrade today and join hundreds of millions of people using Firefox for a more personalized browsing experience.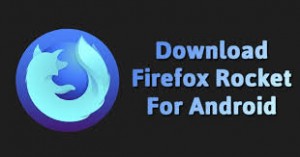 Features
Firefox APK you can access your history, bookmarks, and open tabs from your desktop to your smartphone and tablet. Firefox will also securely sync your saved passwords across devices. To synchronize it with your computer browser, you must be logged in. Once you're logged in, you'll synchronize everything on your computer to your phone, from storing the contents on the drive, the bookmark files on the user, and more.
It's a complete application in terms of features, reliability, and flexibility while providing everything you need to browse the web in the smoothest way possible. The app has many customization options, can add different extensions, change the general look and make it your own.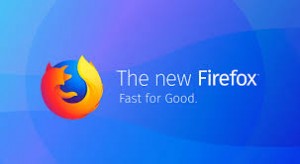 Touch screen shortcuts help you adjust easily. Easily access shortcuts to search providers including Wikipedia, Twitter, and Amazon … for example, you can add a website to your favorites by shaking the device aside.
Firefox remembers your most recently used apps to help you easily share content to Facebook, Twitter, WhatsApp, Skype … Firefox predicts your needs and provides many suggested results. Previous searches on your favorite search engines.
Private Browsing with Blockers of websites that can track your browsing activity.
Open as many tabs as you want without losing your open Web pages.
Control your web experience by personalizing Firefox with add-ons like ad blockers, passwords, download managers, and more.
Send video and web content from your smartphone or tablet to any TV equipped with supported streaming, so you can watch shows on a bigger screen.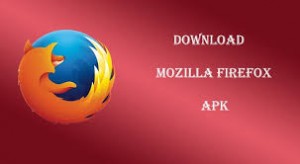 This is a free Web browser supported on Android devices, with fast access speed and a beautiful interface, suitable for the phone screen. This version is easy to use and adds new languages ​​and security features to help you protect sensitive data while surfing the Web.
This web browser is a great choice for devices with low specs and using slow Internet links like 2G or 3G. It consumes less space but its loading speed is faster and more powerful.
Firefox ensures that the websites you visit are trusted and verify that your connection is secure. Security updates are automatic to ensure that you are always protected against the latest threats.
How to play
Firefox is very simple to download and use. Download it and wait a while for the installation to complete, then open your browser and experience. This web browser will bring you many benefits so you do not miss such a great application. Download the app on our website so that you don't have to search for the official version and not download corrupted versions, viruses, or broken links.