ES File Explorer File Manager APK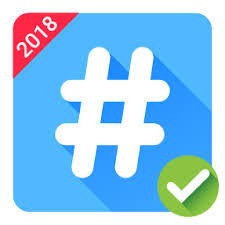 Download ES File 4.2.3.6.1 APK
Download ES File 4.2.4.0.1 APK
ES File Explorer File Manager is one of the most popular applications when it comes to filing management that allows Android users to manage data for free anytime, anywhere. You can view and access all files from your mobile device and share them with others. The app is always connected to 3G, 4G, EDGE or Wi-Fi networks to share with friends, download photos and watch videos more easily.
Features:
The main features of this application include file management, application management, compression, and decompression of ZIP and RAR files. There is also a remote management function, viewing a variety of file formats, photos, documents, videos, thumbnails for APKs, photos, photo browsers as well as text viewers and editors.
- File manager: Manage your files just like on your desktop or laptop using Multiple Select, Cut / Copy / Paste, … All possible operations done on local files (on your Android device) or even from your computer over the network.
- Application manager: Categorize, uninstall, backup, and create shortcuts for your applications.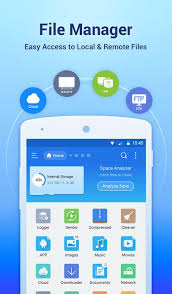 - Integrated ZIP and RAR support: This allows you to compress and decompress ZIP files, decompress RAR files and create encrypted ZIP files (AES 256 bits).
- Remote file manager: When this feature is turned on, you can manage files on your phone from your computer.
- Integrated viewer and player for many file types: Including photos, music, and videos; Support for third-party applications like Quick Office for better productivity.
- Access your home PC: Via your smartphone via WiFi with SMB.
- Links as FTP and WebDAV clients: Manage files on FTP, FTPS, SFTP, and WebDAV servers just like you manage files on your SD card.
- Bluetooth file browser: You can copy and paste files between available Bluetooth devices. ES File Explorer supports OBEX FTP for device browsing and file transfer between Bluetooth devices.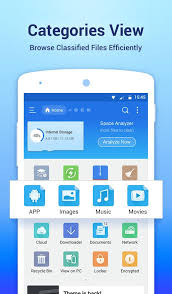 - Perform tasks with just one click, increase memory, and speed up your device: Includes a simple widget located on the home screen to let you know your current RAM status and automatically turn off tasks, with ignore list to skip apps you want to keep running. The Task Manager module is required for this feature.
- Automatic cleaning and startup management: Delete junk files that take up valuable storage space. The Task Manager module is required for this feature.
- Root Explorer: The ultimate file management toolkit for root users. It provides access to the entire file system and all data directories and allows users to change permissions.
How to Use
Make use of the free trial offer, so you know how to maneuver around the app.
If you want to edit the Android system, for instance, you only need to open the app and go to /system/etc. Find the host file and press it for a long time and then you will see the menu. Choose Properties, go to Permission section and click on the Change option. You will see Figure B where there is an option of the Group under the Write column with a checked box. And then choose OK.