DR.Fone APK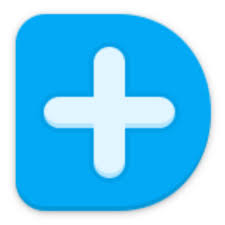 Download Dr Fone 3.2.4.194 APK
Download Dr Fone 3.2.4.195 APK
Dr.fone – Recovery & Transfer wirelessly & Backup is A tool to recover deleted files for all Android devices.
With this Dr.Fone tool, we can easily recover accidentally deleted files, not just photos or videos, that can be restored like data recovery applications on Android. often seen and used, but this Dr.Fone tool also allows users to perform the recovery of messages and contacts that we accidentally delete.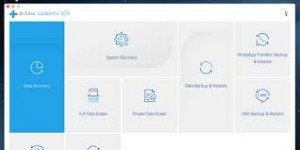 Features
- Directly recover deleted SMS text messages and contacts.
- Recover photos and videos lost due to deletion, factory settings, etc. from the SD card inside your Android device.
- Preview and choose to recover messages, contacts, and pictures.
- Supports many Android phones and tablets such as Samsung, HTC, LG, Motorola, etc.
- Only read and restore data, do not leak personal information.
- Automatically scan the device after it is connected to the computer.
- Recover sent and received messages, then export to HTML for easy reading and printing on a computer.
- Recover deleted contacts, including names, phone numbers, addresses, and emails, and export to HTML, vCard, and CSV.
- Recover photos and videos from the SD card inside the Android device to the computer.
How to use
Download Dr.Fone – Recover deleted files for Android
+ OS requirements: To be able to install Dr.Fone – the tool to recover deleted files for Android on your computer, your computer needs to run Windows XP / Vista / 7/8 / 8.1 / 10 operating systems.
+ Memory requirements: Your computer needs to have at least 50Mb of free device memory capacity.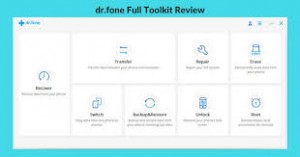 Step 1: Launch the downloaded Dr.Fone tool above to install this tool.
Step 2: At the tool installation interface, we click Install.
Step 3: The installation process is completed, users click Start Now to start using Dr.Fone – The tool to recover deleted files for all Android devices.
Step 4: The main interface of the program appears, divided into many small boxes with an extremely friendly design and easy to use.
Step 5: Users need to connect their smartphone to the computer, the computer will automatically identify and scan recoverable data on the smartphone, the data fields are listed in the left column, users You can select individual data fields to restore or restore all data at once.
The scanning process may take place slowly or quickly depending on the amount of data of the user as well as the processing speed of the computer. So we have just learned about Dr.Fone – the tool to recover deleted files for every Android device, with fairly simple use and detailed instructions above that believe you will quickly get used to and easily recover deleted files for Android using Dr.Fone