Aptoide APK
Aptoide is an alternative app store similar to Google Play, which requires no registration, about 300,000 apps, and its updates install almost instantly. If you're looking for a new app store to download apps not available on PlayStore, Aptoide is a wise choice for finding new apps. Aptoide has a comfortable Rollback function that allows you to go back to old versions of your favorite apps. It is an open-source independent Android app store, unlike Google Play Store, any user can create their own app store from specific stores for brands and models.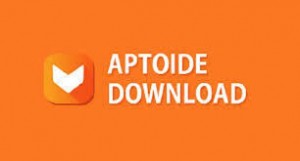 Certain mobile phones come to stores that have independent games and wallpapers. Aptoide is community-driven and provides apps through social experiences.
Aptoide may be the most suitable application for some phones. Not every Android smartphone has a huge app store from Google Play, in many cases, your device is not registered by a manufacturer with Google or a device originating in China and is not granted access to the app store. use, or maybe the phone you are using is not the original Android operating system, …
Features
If you are not satisfied with an application after being updated, you can use the rollback function to return to the old version or uninstall it completely. Apps that download and install directly from Aptoide also manage updates, which you don't need through the Google Play Store.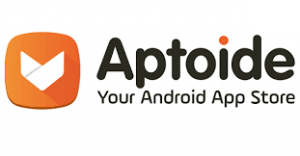 This website for adult content applications and Aptoide suspends content security and control measures making it a poor choice for devices accessible to young users. This is very difficult for parents to control young children.
Aptoide is a good solution due to the quality and number of apps that come with it, but it has limitations on content standards since it's hard to distinguish good apps from the trash.
Aptoide is as easy to use as an official store, making it easy to download and manage installed apps. Aptoide download speed is very similar to Google Play and the management of previous versions via rollback is intuitive.
How to use
- To download applications in Aptoid: Use the 'Search' box. Search for a specific application or tool, then perform a quick search and Aptoide filter of everything for the user, displaying the results. You can explore different categories to find applications and then download them: browse the editor's choice, the most downloaded, trendy, top apps, etc.
- To upload apps and games to Aptoide: Use Create store options to create your own app store. By clicking on it, configure the store's name, subject, and description so that it is publicly visible. After the store is created, you must download the Aptoide uploader. It supports users to upload the app to the store (Users can search/search it in Aptoide as a shortcut). Download and install it. This assistant will be associated with the user store. Select the app (any) on your device and it will take over the APK extraction to convert it into an Aptoide compatible format. Finally, go to the Store and Click on Apps when done. Here, you or other users can find the application (s) that you uploaded to the store on Aptoide.